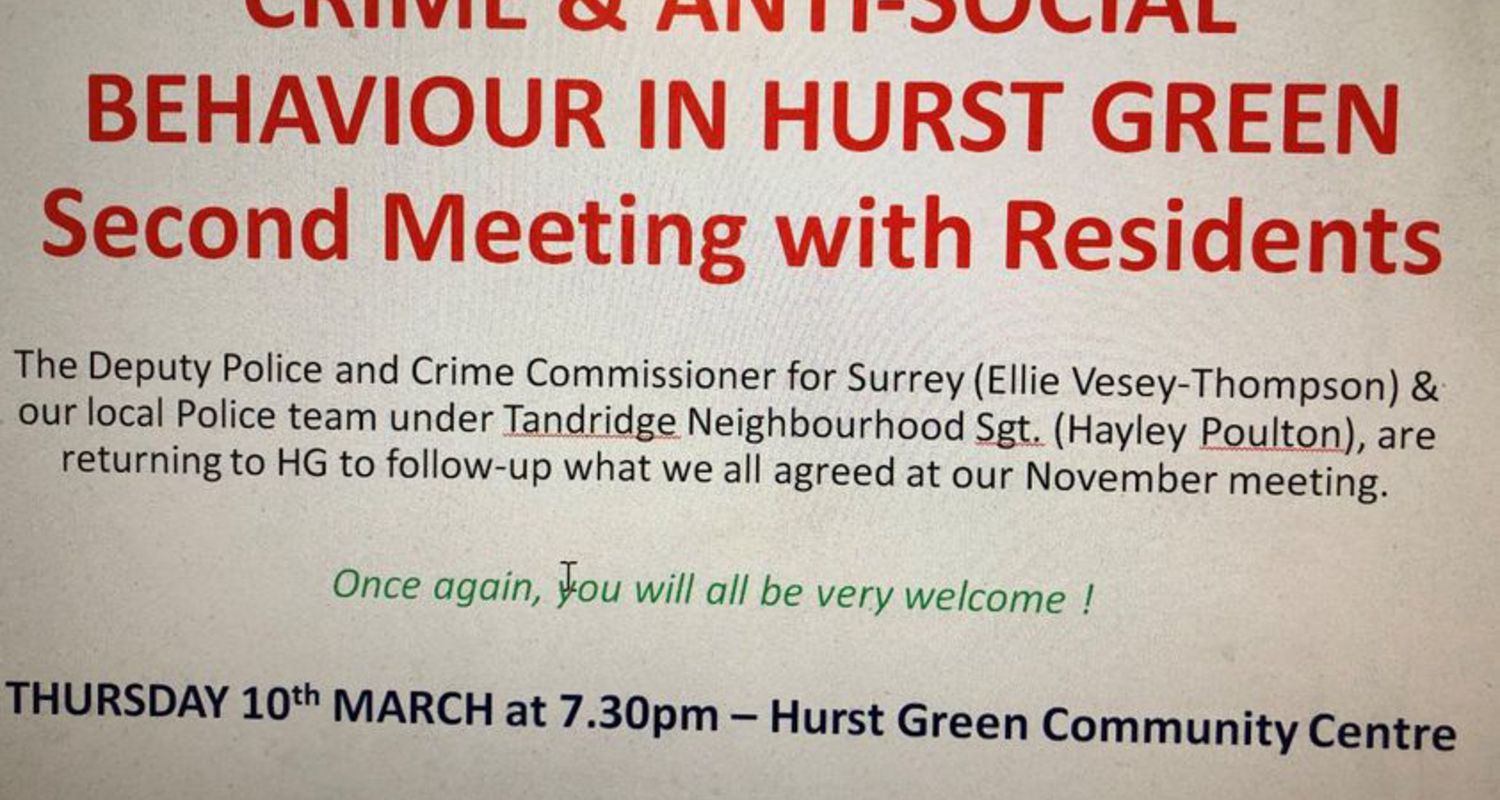 10th March - Crime & Anti-Social behaviour meeting
Thursday 10 March at 7.30pm at the Hurst Green Community Centre.
Cllr Chris Langton who has arranged the meeting said: "You may remember that last November, we had a residents' meeting with our Deputy Police & Crime Commissioner and our local Police team. We were asked to ensure we reported crime & ASB issues.
We agreed with them that this second meeting would be about viewing our level of reporting, what actions the Police have taken as a result (& the outcomes) and what feedback has been given to those reporting.
So, please do join us on March 10th.....and keep reporting!"