Wolfs Hill/Hurst Green commuter parking
Just to update you on two issues for Hurst Green that were raised frequently during our door-knocking last May: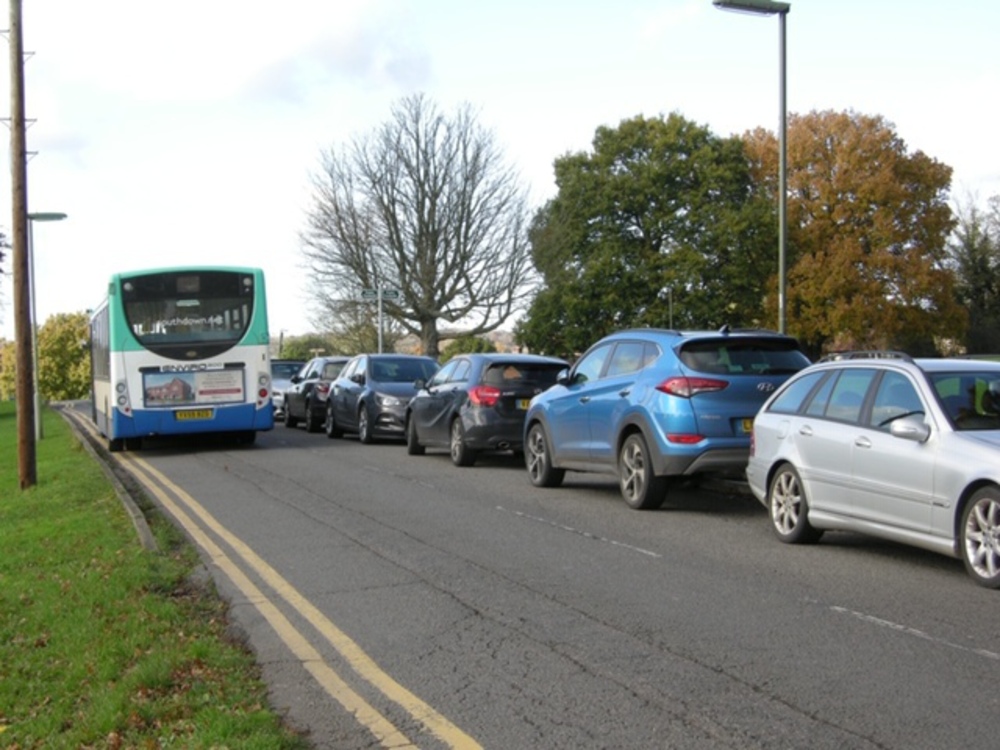 From Oxted South Councillor Chris Langton... for queries or more details, contact Chris at chrislangton50@yahoo.com or call 07780 901811
WOLFS HILL (narrow road and no pavement)
It has been agreed that, at least as an interim measure, an additional "pedestrians in road" sign will be installed by Surrey County Council in each direction just before it becomes narrow. They will be much larger than the current ones and will have yellow backing. Most of the 30 mph road surface markings have already been repainted but do need completing.
A chevron pedestrian walkway at the side of the road was proposed in 2016 but was rejected by SCC at the time because it was felt the risk of car-to-car collisions would increase. I will now be re-examining this report because it would have reduced the risk for pedestrians. The option of widening the road by land purchase is not being considered short term because of the very high cost. We are aware of other past proposals such as traffic lights and a one-way system.
COMMUTER PARKING (narrows access for through traffic, causing safety issues, and takes up parking space for residents with no off-road parking of their own
I've written and sent a paper to Surrey CC which is going to be discussed as an agenda item at the December Joint Infrastructure Team. This will now include submissions by other bodies that may be part of the solution, such as Network Rail.
The paper describes the problem, the possible options and what the next steps could be. The options could include station parking on two levels, further highway parking restrictions, local road improvements, land for Park & Ride with a minibus feeder. Each of these clearly needs a different organisation to play their part. Of course, the optimum result is unlikely to be a single action but rather a combination and so I'm asking for a coordinated approach that involves all parties. OLRG will ensure that the views of residents play a central part.
I am advised that this may be a long process. However, we will keep up the pressure on ensuring matters move forward and will update you on progress.
Best Wishes
Chris