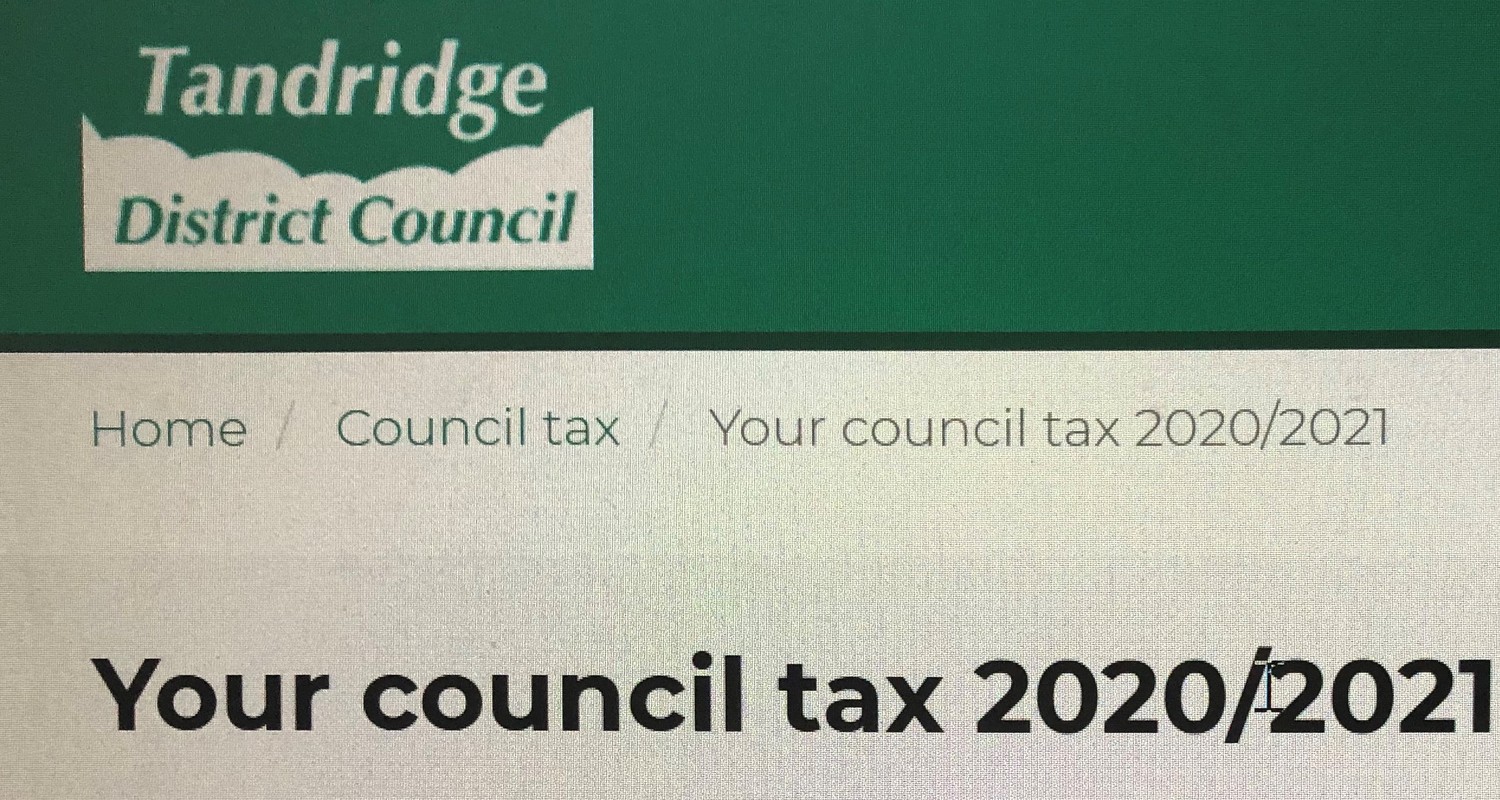 Help with Council Tax payments
Council Tax payments are due on 1 April and we've had some queries about the help available if you have trouble paying due to the coronavirus crisis.
Latest information from Tandridge District Council is:
1. The Government is providing additional financial support of £150 to the poorest Council Tax payers. These are Council Tax payers who already receive working age Local Council Tax Support funded reductions to their bill - they will receive up to an additional £150 reduction on their Council Tax bill. Should the current liability for 2020-21 be less then £150, then the liability should be reduced to zero.
2. In addition, the Council has a Hardship Fund for people who are in dire need - TDC can provide support in accordance with its anti-poverty strategy.
3. Where a Council Tax payer's income has been reduced as a result of the crisis, they may be entitled to Housing Benefit or Universal Credit which would enable them to access Local Council Tax Support funding which would reduce their Council Tax bill.
4. Where Council Tax Payers are not covered by any of the above: the Council Tax team would, on a case by case basis, discuss with residents their financial position and would be sympathetic to developing an individual payment plan, suited to their financial circumstances provided the Council Tax is paid within the 2020/21 financial year.
For example, if paying by 10 monthly instalments, it would be possible to not pay instalments in April and May this year but to pay them instead in February and March next year. The Council says this will need to be agreed in advance with the Council's Tax team.
5. The overall message is that residents facing difficulties should contact TDC's Council Tax team as soon as possible to discuss options.
To do so, either email customerservices@tandridge.gov.uk or call 01883 722000 and press option 2.