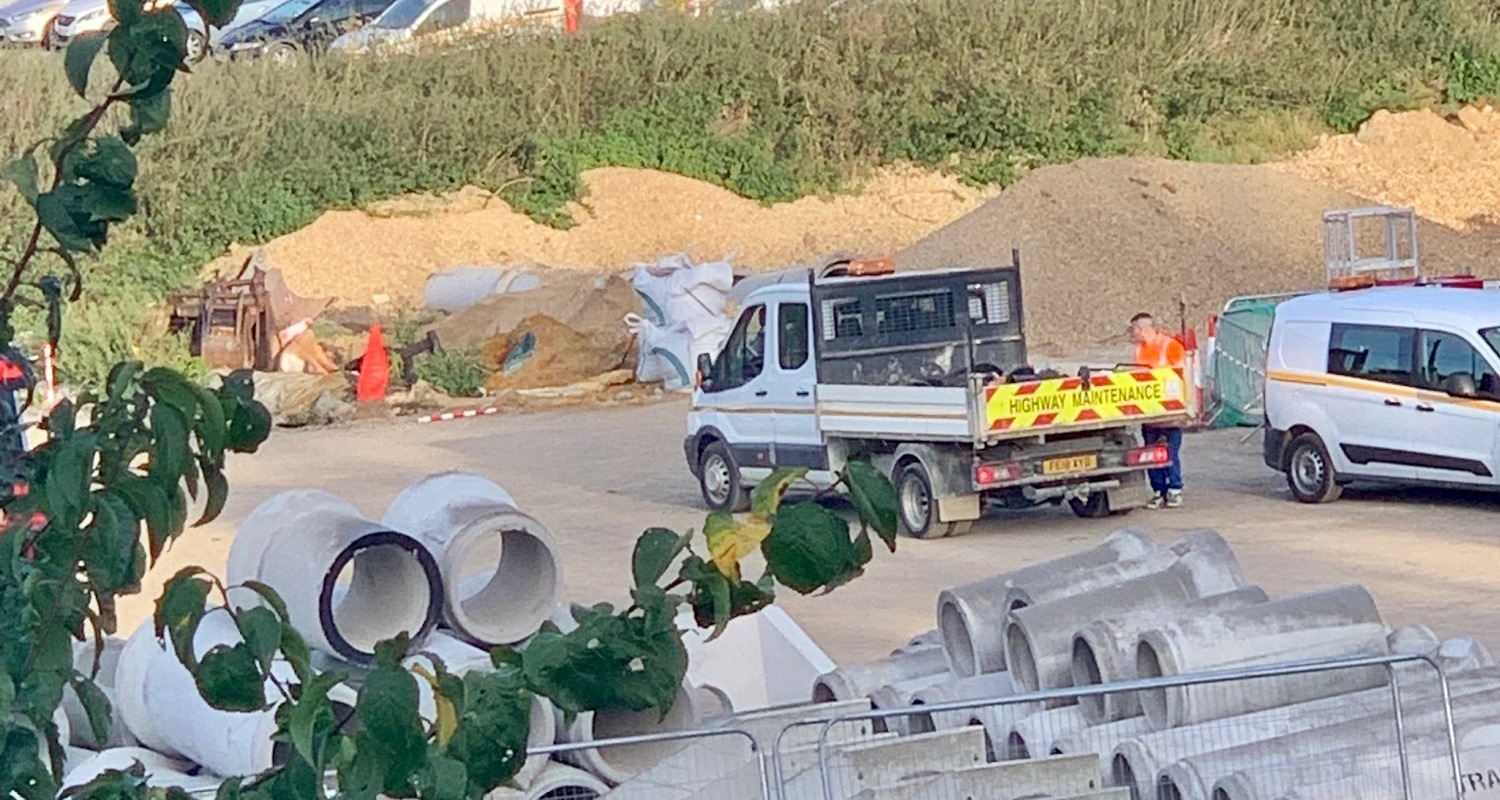 M23 site compound restoration
We've had some queries about what's happening with the M23 site compound (fields near the Nags Hall roundabout) now that the Kier M23 smart motorway project is coming to an end.
The latest information we have is that Kier are currently removing equipment from the site and are due to vacate it by the end of the year. The area should now be restored to its original state as an undeveloped piece of agricultural land.
The Highways England works depot has occupied the land since 2012. First with the Skanska Balfour Beatty M25 smart motorway project and subsequently, after a two year break, by the Kier M23 project.
Nearby residents are keen to make sure the fields are fully restored to their original condition as agricultural land within the Green Belt, with no residual infrastructure left in the ground or around it.
At the outset of the original M25 smart motorway project, written undertakings were given that the site would be completely reinstated following completion of the works, in consultation with Tandridge District Council, and to all parties' satisfaction. But some residual infrastructure was left in place, and then the subsequent M23 smart motorway project began.
We are working hard to make sure that restoration is now carried out in full.