New Independent administration at Tandridge Council
We are pleased to say that OLRG's eight Tandridge District Councillors have joined together with eight fellow Independents across the District to form the new administration at Tandridge District Council. Our group - the Independents and OLRG Alliance - is a minority administration (22 Councillors are needed for overall control) but we are keen to work with all the other groups to take the Council forward and to achieve the best possible service for residents.
Catherine Sayer is now Leader of Tandridge District Council with Kevin Bourne (Burstow, Horne and Outwood) as Deputy Leader. Jackie Wren is vice-chair of the Council. Full details of the new administration are on this TDC link: click here
Our Group's opening speech delivered on its behalf at the full Council meeting on Thursday night by Catherine, can be read here: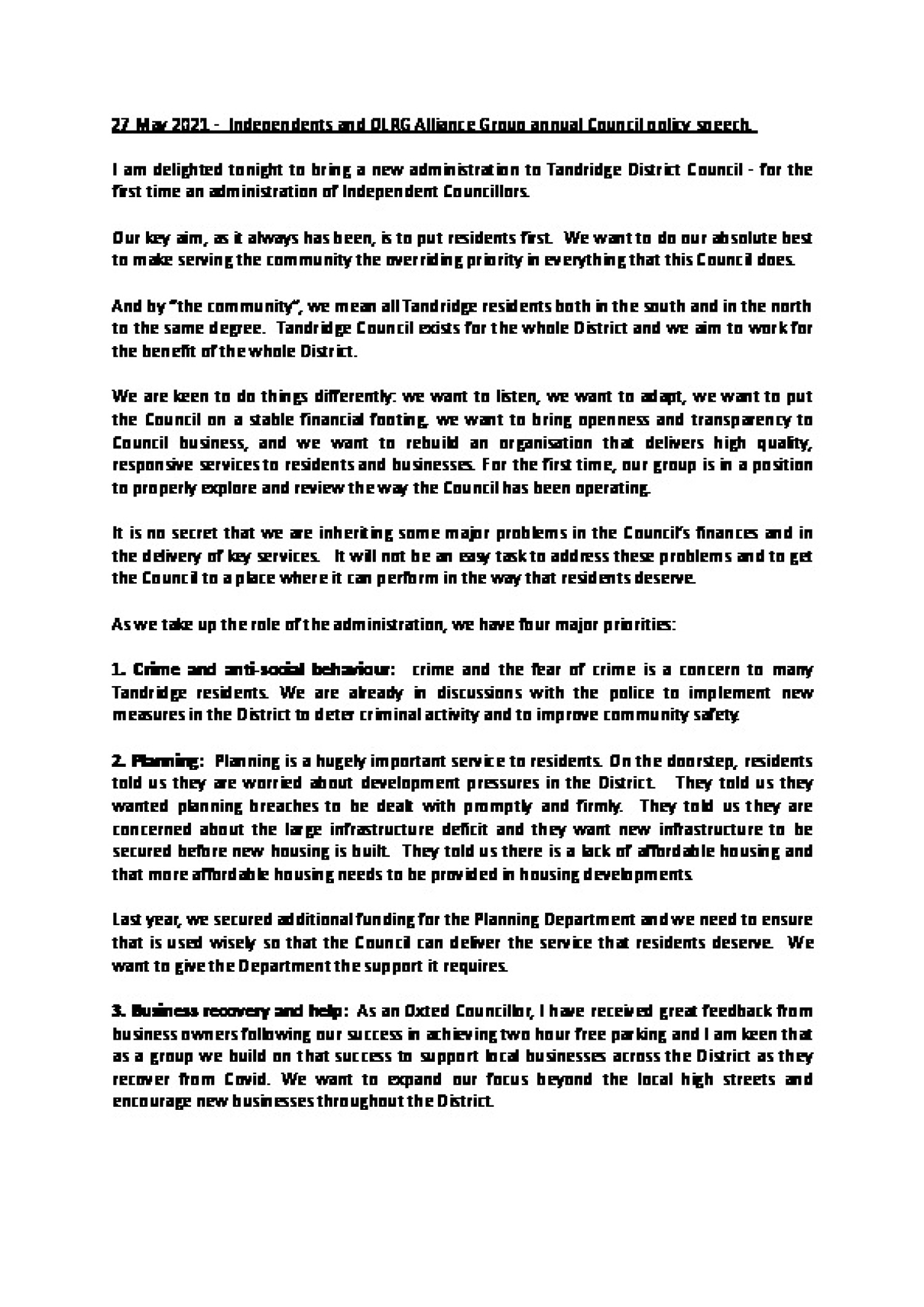 Thanks so much to everyone who has supported us and made this possible.
A BBC Radio Surrey interview (1 June) with the new Council Leader can be heard here: