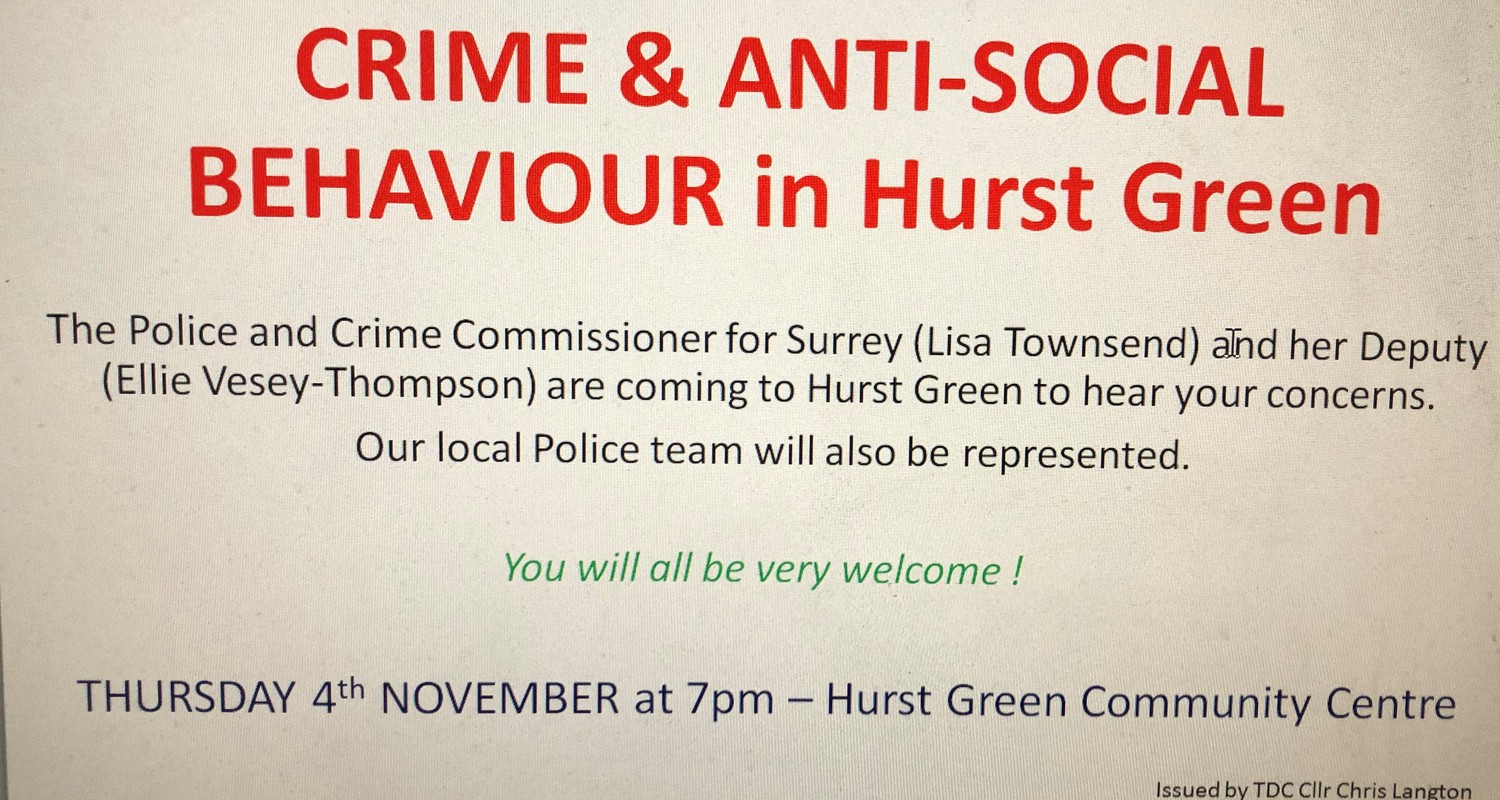 Visit of Surrey Police & Crime Commissioner to Hurst Green
In response to local concerns about crime and anti-social behaviour, the Police & Crime Commissioner for Surrey, Lisa Townsend, and her deputy Ellie Vesey-Thompson, will be coming to Hurst Green to meet residents on Thursday 4th November at 7pm. The meeting will be held at the Hurst Green Community Centre Hall.
It will be an opportunity to talk about worries on local crime and ASB, and then to hear what the Police can do to help us.
Oxted South Councillor Chris Langton who arranged the visit said: "I'd like to encourage all local residents who have such concerns to show their support and come along! A good turn-out will really help to get our message across."