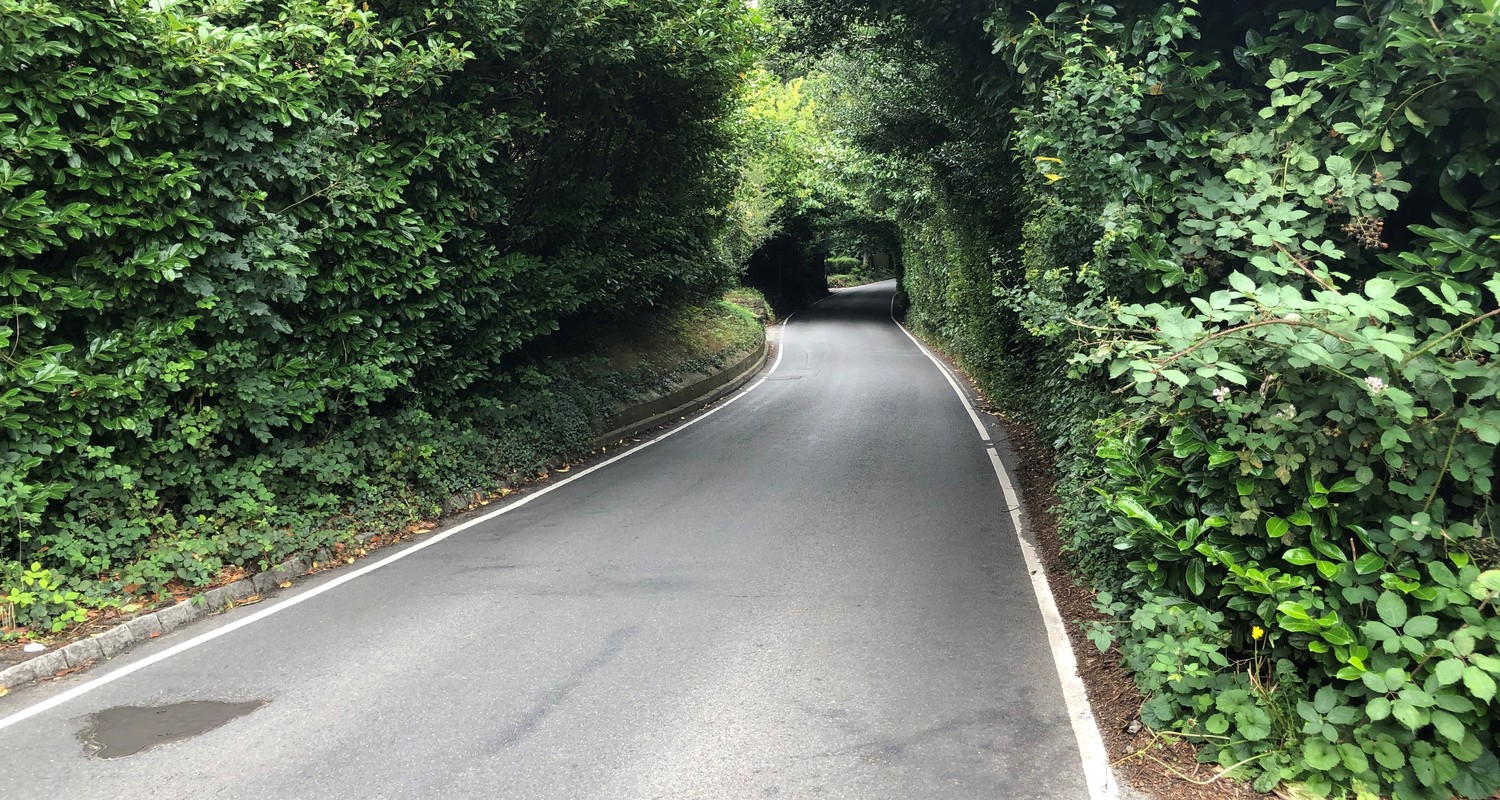 Bid to improve safety on Wolfs Hill
WOLFS HILL - from Cllr Chris Langton:
In the last three weeks, I've met with SCC Highways and then on-site with Cameron McIntosh, our SCC Councillor.
The full proposal of purchasing land and widening the road with a separate pavement is proving problematic. It's not the installation cost which would be funded by Community Infrastructure Levy (if finally approved by TDC). Department for Transport rules require a prior feasibility study (about £20K) which cannot be funded by CIL and which will be lost if the proposal is deemed unfeasible. In addition, the legal and environmental implications are significant and would carry risk for TDC (we'd be buying land and felling trees). This would also extend timescales – and we need something soon.
I'm also mindful of the many residents who, while supporting our proposal, have emphasised that traffic speed, vegetation growth and lighting may be equally important factors.
Consequently, we're looking at alternatives. At present SCC are evaluating a possible scheme that would use the full width of land they already own for a continuous walkway from Home Park to Rockfield Road on your left going uphill. Such a system already exists elsewhere in Surrey and (having walked it myself) the traffic on the walkway side slows right down - when there are pedestrians, drivers do actually wait for oncoming traffic to pass because they would be encroaching on an area that is clearly prioritised for pedestrians. There would need to be at least signs at each end of the walkway that would clearly show its start / end for motorists.
A possible lighting improvement is also being explored and cutting back vegetation will be done by SCC short term.
Your comments will be appreciated (send to Cllr.Chris.Langton@tandridge.gov.uk and, as requested, I'll be talking more with those actually living on the road.