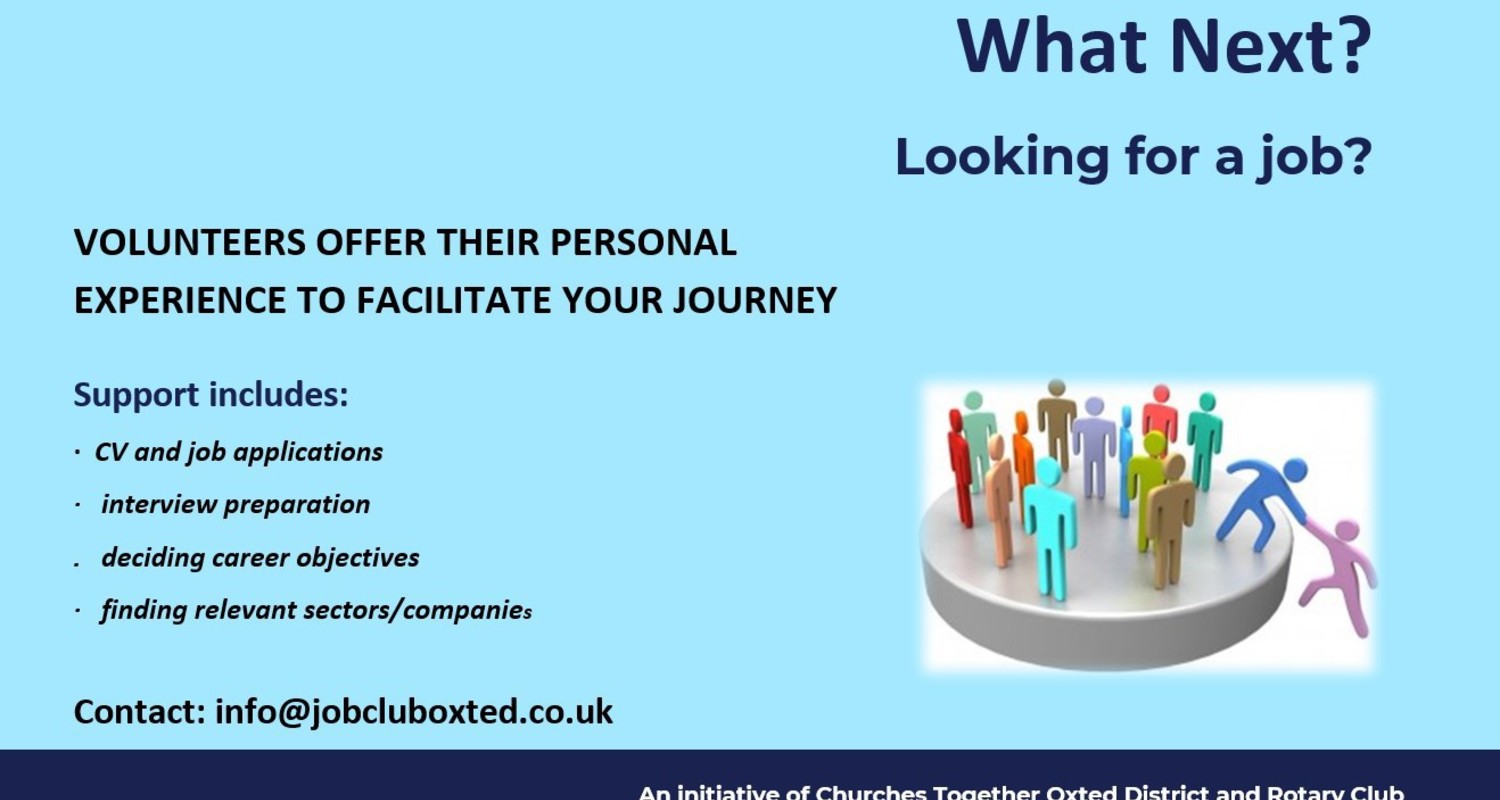 Oxted & District Job Club
From The Oxted & District Job Club:
The Job Club was recently formed in response to the potential unemployment caused by the consequences of the Covid pandemic.
The Job Club aims to provide free support to any adult who is looking for a new employment position. This is achieved through one to one meetings (physical or on-line) with one of our comprehensively trained volunteers.
Job seekers are supported in helping them to overcome the impact of losing their job, identifying their career aims based on their knowledge, experience and preferences, constructing an impactful CV, identifying suitable sectors and companies to apply to, effective preparation of job applications, highlighting optimal interview techniques and finally making the right decision when they receive a job offer.
Our volunteers do not make decisions or recommendations on behalf of job seekers but facilitate the job seeker in making suitable evaluations for themselves. Most importantly they are there to encourage job seekers especially during the disappointments that are likely to occur during the job-seeking journey.
The seven highly experienced volunteers hail from diverse sectors and backgrounds and so between them are well suited to support most job seekers.
The Job Club is sponsored by a partnership between Churches Together in Oxted and District (CTOD) and Titsey & District Rotary Club.
If anybody you know could benefit from being supported through the ups and downs of a job seeking "campaign" please ask them to email info@jobcluboxted.co.uk"